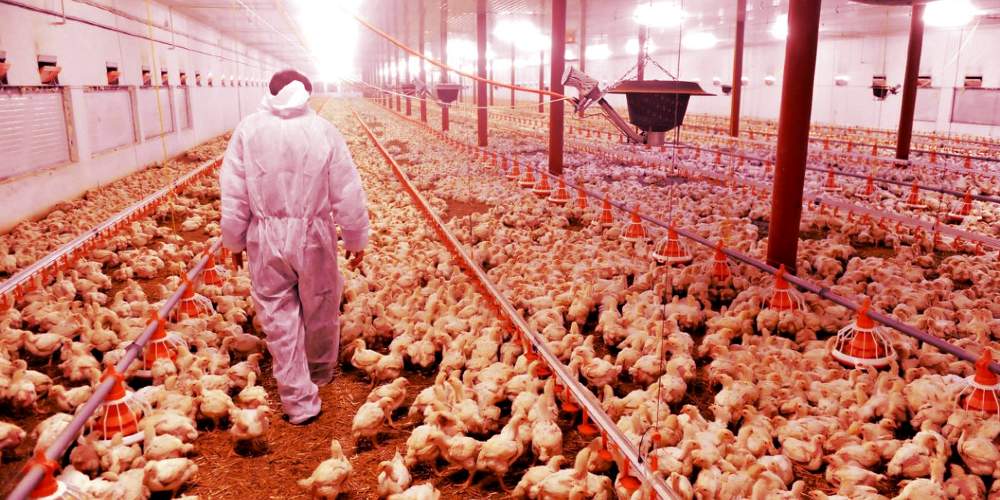 The nation's largest meat company is slashing jobs left and right as part of an ongoing cost-cutting effort to keep the business afloat.
Due to declining profits and struggles to improve its financial situation, Tyson Foods says it will need to trim 10 percent of its corporate jobs and 15 percent of its senior leadership jobs – and this could just be the beginning.
In an announcement this week, CEO Donnie King explained to employees that the iconic chicken business has no choice but to make these moves in order to avoid a potentially worse outcome for the entire business.
"We will drive efficiency by focusing on fewer initiatives with greater intensity and removing duplication of work," King wrote in a memo that was obtained by the media.
(Related: Last fall, Tyson Foods CFO John R. Tyson was arrested after he was found criminal trespassing in the "wrong home" drunk and asleep on some random person's couch.)
---

Our cows have NEVER and will NEVER receive mRNA vaccines. Our visitors can take advantage of 15% off at checkout with promo code "unjabbed15".

---
Tyson to close two U.S. processing plants, sacking almost 1,700 employees
Company heir John R. Tyson, the great-grandson of the company's founder, will remain on the board, despite the criminal trespassing and public intoxication charges he faced last November.
Currently, Tyson Foods has about 6,000 employees on its U.S. payroll who work in corporate offices. There are also another 118,000 workers at non-corporate sites such as meat plants and warehouses, according to regulatory filings.
A bulk of the soon-to-be eliminated roles include vice presidents and senior vice presidents, a company spokesperson said.
Back in October after Tyson Foods announced that it was relocating all of its corporate jobs to its headquarters in Springdale, Ark., a number of corporate employees decided to quit, presumably because they have no interest in moving to Springdale – or perhaps they could see the writing on the wall and just decided to flee the sinking ship?
In addition to all these changes and layoffs, Tyson Foods also fired Chris Langholz, the president of its international business, last August. One month later, Noelle O'Mara, who led the company's prepared foods division, left on her own. Then, John R. Tyson took over as finance chief.
According to media reports, Tyson incorrectly predicted demand for chicken back in January, which ultimately led to these latest cost-cutting measures. The company seems to be having trouble figuring out how to continue producing a profit – as are many other companies in corporate America these days.
"Seems to be a lot of job losses in the states these days," one commenter wrote at the Daily Mail Online, a news outlet based out of the United Kingdom. "What happened to all those job creation statements?"
"Corporations need to dump the DEI folks first," wrote another, DEI referring to the diversity, equity, and inclusion initiatives that many "woke" corporations embraced to appease the Left. "Unnecessary overhead and the only thing they create is division."
Numerous others wrote that the plight of Tyson Foods is a direct reflection of fake president Joe Biden's failure to keep the American economy moving along in a healthy direction like his predecessor, President Donald Trump, had been doing.
"The Biden economy is great at producing layoffs," one of them wrote.
---

Eat well today. Eat well tomorrow. That's our motto as the only freeze-dried beef supplier in America that provides high-quality Ribeye, NY Strip, and premium beef chunks for long-term storage. For our special launch, we have slashed prices. Plus, visitors can take advantage of 15% off at checkout with promo code "clean cows".

---
"This wouldn't be happening under Trump," wrote another. "And the media would be screaming if it did. Instead, crickets."
"Build Back Better – what a joke," said someone else, referring to the Biden regime's ridiculous slogan for creating a better economy and better world post-Trump. "Welcome to the fall of America."
"Joe did this," wrote another, putting it simply and straight to the point.
The latest news about corporate America can be found at Collapse.news.
Sources for this article include:
---

Whole Cows is an America First company. Veteran-owned, we will never bow to the woke mob. Take advantage of 15% off at checkout with promo code "cleancows".

---