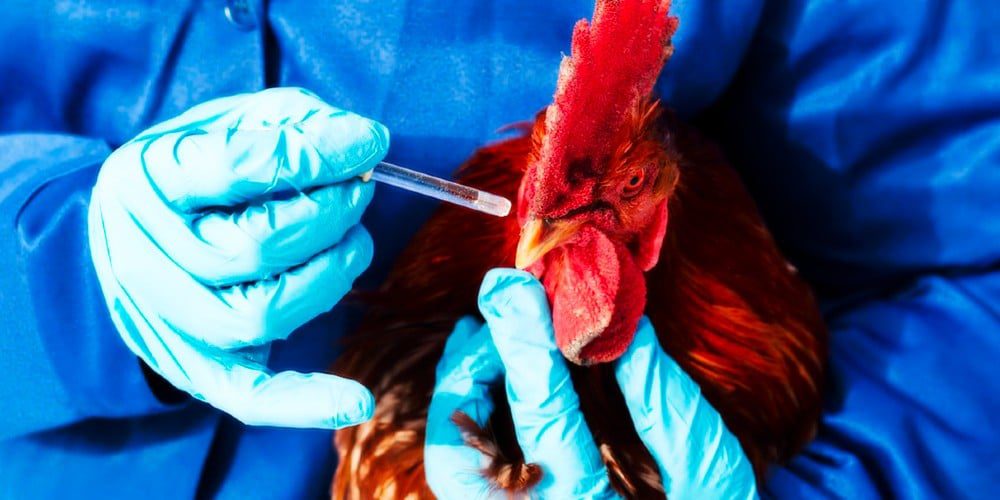 Editor's Commentary: There is a fine line between recognizing the machinations of those who are trying to roll out The Great Reset and falling for fake news that actually takes us in the wrong direction. I'm always skeptical of stories that claim the next wave of this or that is about to happen because it usually doesn't. That's not a testament for the globalist elite cabal as they clearly DO want to continue dropping aspects of their plans on us. That's a condemnation of the fearmongering that often takes place in the name of sharing the "truth."
The article below by Mac Slavo from SHTF Plan checks out. The attacks on the food supply have been too frequent to be ignored, yet corporate media ignores it or even "debunks" claims that our food infrastructure is under attack. This is a clear indicator that we're on the right track when exposing instances of manipulation exacerbating the growing food crisis. They DO want chickens and cows "vaccinated." They DO want chickens and cows culled. This is happening and the only path forward is to first attempt to stop them and second to prepare for it if they succeed. With that said, here's Mac Slavo…
---
Experts are warning that during the largest ongoing outbreak of avian influenza or bird flu, that the virus is "changing rapidly." Because of this, the elitists and rulers are calling for a mass vaccination campaign for poultry.
While emphasizing that the risk to humans remains low, the experts who spoke to the Associated Free Press said that the surging number of bird flu cases in mammals was a cause for concern. The virus causing record cases of avian influenza in birds across the world is changing rapidly, experts have warned, as calls increase for countries to vaccinate their poultry, according to a report by Medical Xpress. 
Since first emerging in 1996, the H5N1 avian influenza virus had previously been confined to mostly seasonal outbreaks. But "something happened" in mid-2021 that made the group of viruses much more infectious, according to Richard Webby, the head of a World Health Organization collaborating center studying influenza in animals.
---

Our cows have NEVER and will NEVER receive mRNA vaccines. Our visitors can take advantage of 15% off at checkout with promo code "unjabbed15".

---
Since then, the outbreaks have lasted all year round, spreading to new areas and leading to mass deaths among wild birds and tens of millions of poultry being unnecessarily culled.
Webby, who is also a researcher at St Jude Children's Research Hospital in the United States city of Memphis, told AFP it was "absolutely" the largest outbreak of avian influenza the world had seen.
"This virus is not being static, it's changing," Webby said.  "That does increase the potential that even just by chance" the virus could "pick up genetic traits that allow it to be more of a human virus," he said.
The H5N1 bird flu virus has also been detected in a soaring number of mammals, which Webby described as a "really, really troubling sign". Last week Chile said that nearly 9,000 sea lions, penguins, otters, porpoises, and dolphins have died from bird flu along its north coast since the start of the year.
Ian Brown, the virology head at the UK's Animal and Plant Health Agency said it would take "two or three minor changes in one protein of the viruses" to become more adapted to humans. "That is what we're really looking out for."
Article cross-posted from SHTF Plan.
---

Whole Cows is an America First company. Veteran-owned, we will never bow to the woke mob. Take advantage of 15% off at checkout with promo code "cleancows".

---